Alistair, can't Thankyou enough for the entertainment you gave last week at my daughters party. There was a mixture of age groups and was concerned whether some would enjoy the experience. You adapted your performance for every age group and leaving many still talking about it. Many of the mums are eager to book you and again my daughter said she had an amazing time, thanks to you. If your thinking of booking Alistair I would totally recommend him, all round entertainer.  Thankyou
Alistair came to the Whalley Range Celebrate Festival and performed a variety of walkabout magic that made people laugh and smile! A great entertainer who we would welcome back without hesitation. Thanks for adding to our community event Alistair, you were fantastic :)
"This guys incredible" Jimmy Carr (British Comedian)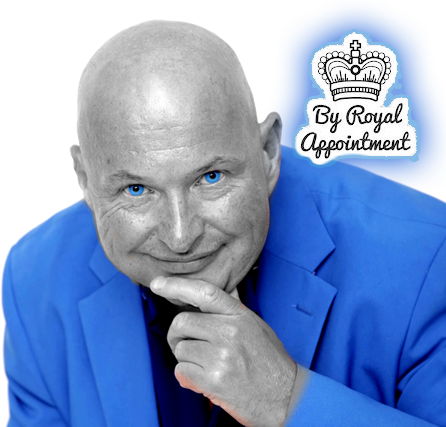 "He is a great master of his art"
We were thoroughly entertained by Alistair The Magician the other evening to celebrate our son's 30th birthday. He is a great master of his art and his repertoire of clever tricks kept us both amused and amazed during his presentation and for hours afterwards too! Alistair has a friendly, outgoing personality and his sense of humour is wonderful. Highly recommended to liven up and entertain at any occasion.
"Great Magic" Dermot O'Leary (British TV Presenter)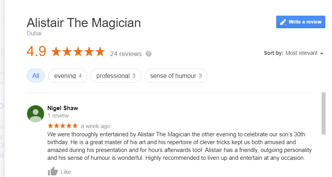 Since living in the UAE, Alistair has had the pleasure of performing for three royal families, also on a royal yacht and been invited to two royal palaces and is truly humbled by these amazing opportunities.